Anmeng Sanitary Ware Co., Ltd. is a professional enterprise engaged in the research, development, production and sales of sanitary ware. The production base is located in the town of Heshan, Heshan City, covering an area of ​​60,000 square meters. It has modern processing equipment for gravity casting and various CNC machining. And it has created the most advanced and comprehensive bathroom hardware testing laboratory in the industry. The existing products cover all kitchen and bathroom hardware such as home improvement kitchen sinks, faucets, showers, pendants, as well as engineering sanitary wares such as induction faucets, time delay faucets and hand dryers.
"An Meng" is an outstanding team full of passion, diligence and innovation. It is determined to be the leader in the global sanitary ware industry. It is the only one in the sanitary ware industry today. The products also include four international top prizes, "Red Dot Award" and "IF Award". Independent innovation enterprise of Red Star Award and Hongmian Award. Product research and development focus on energy conservation and environmental protection. The company's research and development strategy planning is specifically applied to new materials and new technologies. Research topics in the fields of sound, light control, electronic touch, and automatic power generation have gradually stepped out of the laboratory and entered the market. Accumulating more than 1,000 technology research and development patents, advocating personalized and humanized product concepts, many products have led the sales trend and terminal application habits of the sanitary industry.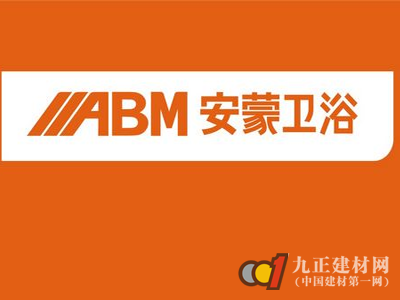 Anmeng sanitary ware stationed in Suning highlights the strong brand effect. Anmeng Sanitary Ware became the first sanitary ware brand in China to successfully enter the world's leading home appliance chain retail enterprises, and pioneered the marketing model of the bathroom hardware industry. This is the first time that Anmeng Sanitary Ware has successfully held its first national core partner annual meeting in the marketing strategy.壹 Great efforts.
The ancestral temple Suning flagship store has become the first pilot of Anmeng Sanitary Ware and Suning Appliance in Foshan. The relevant person in charge of Suning said: The main product structure of Anmeng Sanitary Ware is shower combination, basin faucet combination, kitchen sink and kitchen sink mixer combination. , bathroom accessories and basket combination, DIY bathroom accessories system, Nbox variety of box pre-embedded system, etc., An Mengzhi provides bathroom hardware solutions, DIY bathroom repair parts have been developed, to explore the potential demand for bathroom, we have to It is Anmeng's rich product structure and leading research and development innovation capabilities. The introduction of Anmeng Sanitary Ware is the beginning of success. Through the integration and interaction of the brand, we have created a new all-round home decoration model, which makes the brand value and terminal sales of both parties bigger and stronger, and replicates to Foshan through this successful model. Other stores, and even the whole country, have become a classic case in the industry, opening up a new path for the bathroom hardware industry in the terminal operation mode.
"Anmeng (China) Marketing Center" is located in the China Ceramics Industry Headquarters Base of Building Materials Logistics Center. It adheres to the brand values ​​of "continuous efforts to make customers move" and always takes the interests of customers as the basis. We have spared no effort to support the dealer's sales strategy construction, deep sales model expansion, team culture construction, and training system improvement. It is called the "fastest growing and most dynamic" sanitary ware brand in the sanitary industry in 2009.
"Continuously exploring the excellent solutions of the future water terminal and promoting the harmonious coexistence of people and water" has always been the sacred mission of the Anmon people to pursue and continue their efforts.
A Hose Tube Pipe is a flexible hollow tube designed to carry fluids from one location to another. Hoses are also sometimes called pipes (the word pipe usually refers to a rigid tube, whereas a hose is usually a flexible one), or more generally tubing. The shape of a hose is usually cylindrical (having a circular cross section).

Hose design is based on a combination of application and performance. Common factors are size, pressure rating, weight, length, straight hose or coilhose, and chemical compatibility.

Applications mostly use nylon, polyurethane, polyethylene, PVC, or synthetic or natural rubbers, based on the environment and pressure rating needed. In recent years, hoses can also be manufactured from special grades of polyethylene (LDPE and especially LLDPE). Other hose materials include PTFE (Teflon), stainless steel and other metals.

Hose Tube Pipe,Epdm Rubber Hose,Silicone Hoses,Silicone Pipe
Zhejiang Dream Industry Limited , https://www.mlwdream.com